Who we are...
Village Mountain Mission exists to bring HELP, HOPE, and LOVE to the people of Dominican Republic. We bring HELP by building houses for those who are unable to live in their existing house due to extreme poverty. We bring HOPE by providing and teaching basic medical procedures for healthy living and wound care. We Bring LOVE by providing unconditional Love to all peoples in the Dominican Republic.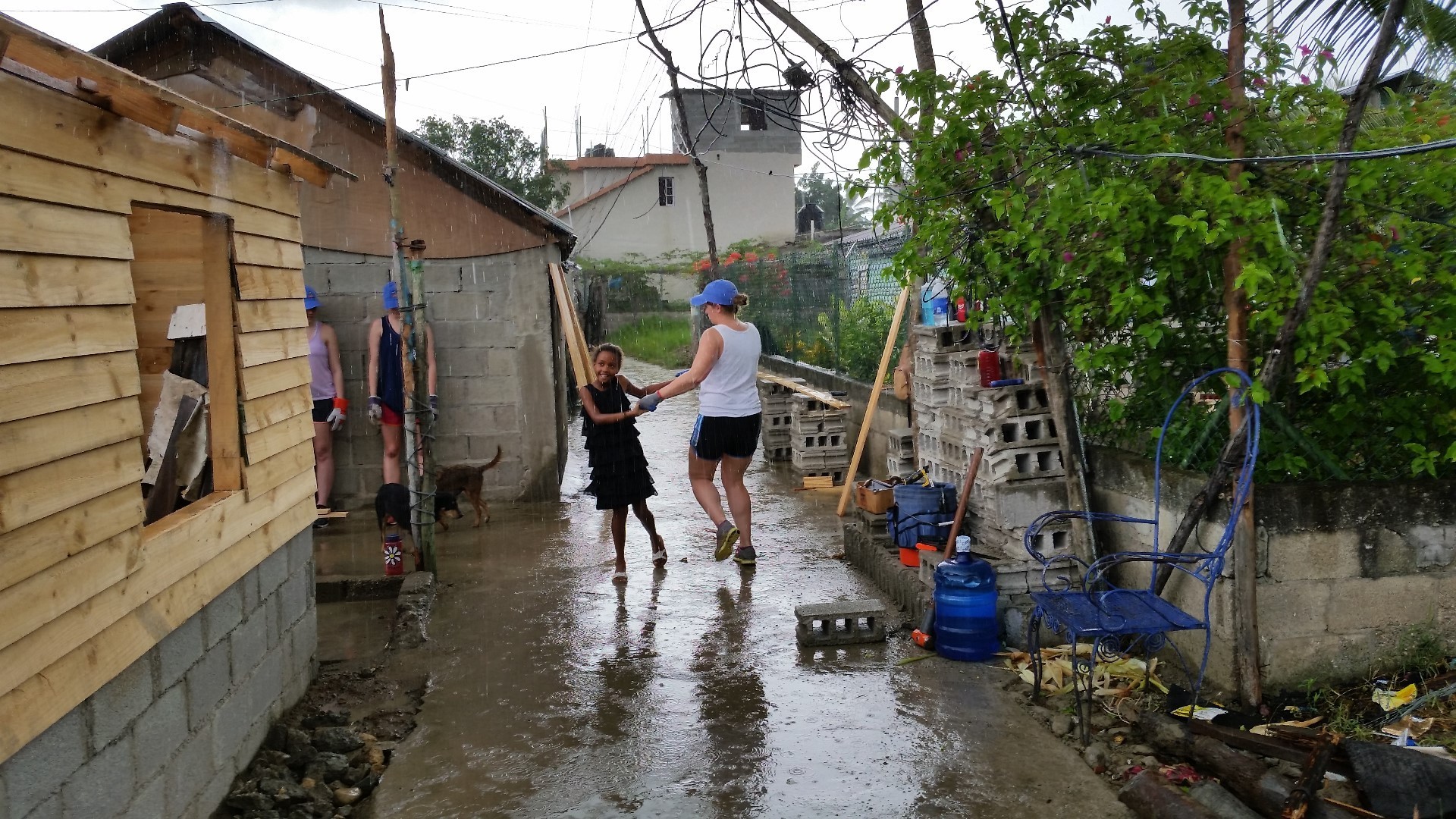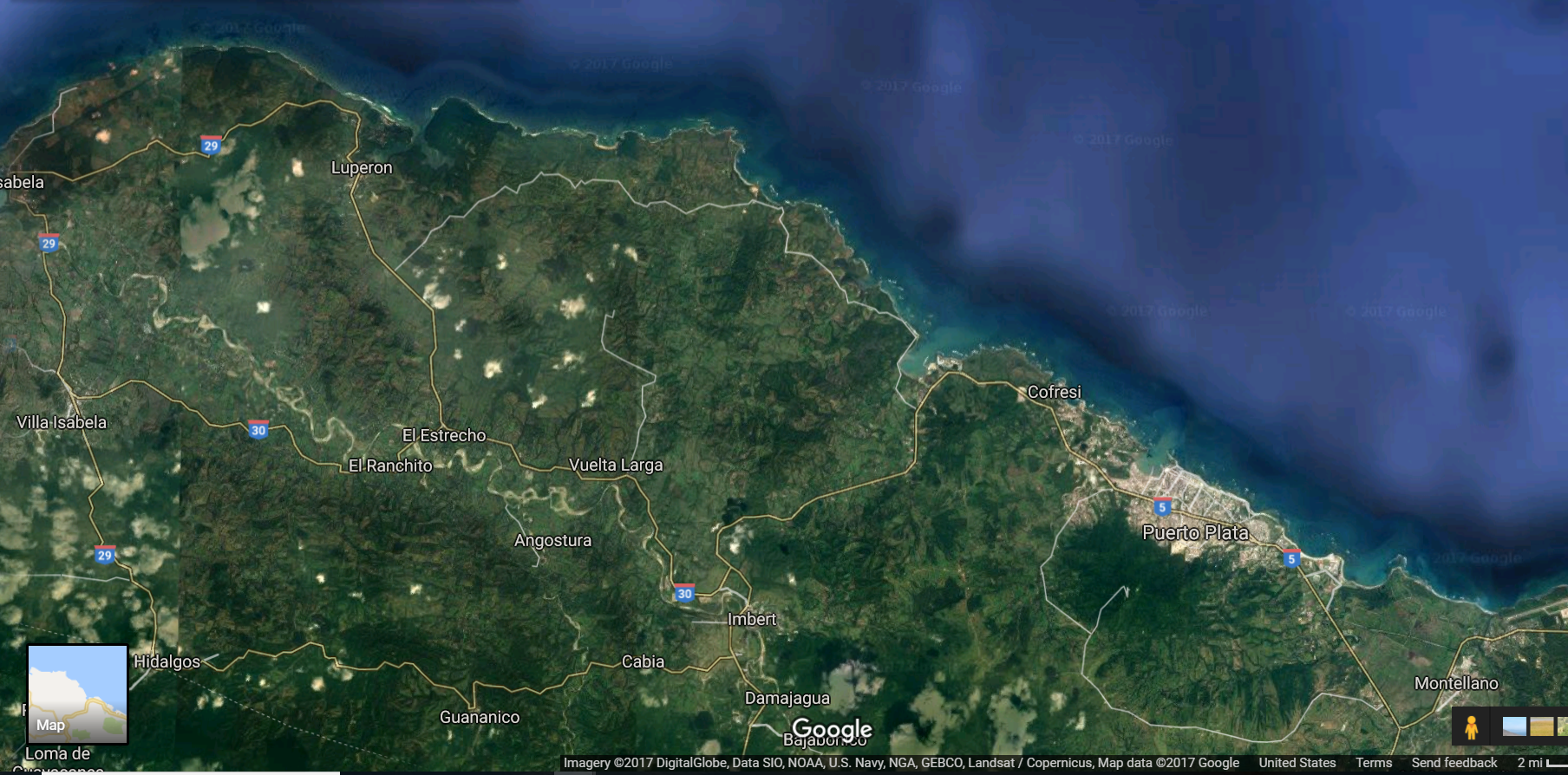 Satellite view of the region we serve. From the northwestern location of Luperon, the southern Village of Angostura, and the eastern region of Imbert. One of the airports that you fly into is near Puerto Plata. Our 16 acre property is located near the bottom of the letter "V" in Vuelta Larga.
Close-up of the ranch. The largest building is the staff house, the reddish building is the full-time care takers house, the building in the middle of the two buildings is the dinning hall and the 2 buildings on the edges are the sleeping shelters. Trees surround the property lines of the grounds along with a treed ravine that splits the property north south. The southern side of the property has access to the river. The white line that is visible is the unpaved access road to the property. Vehicle and horse access is from the northeast.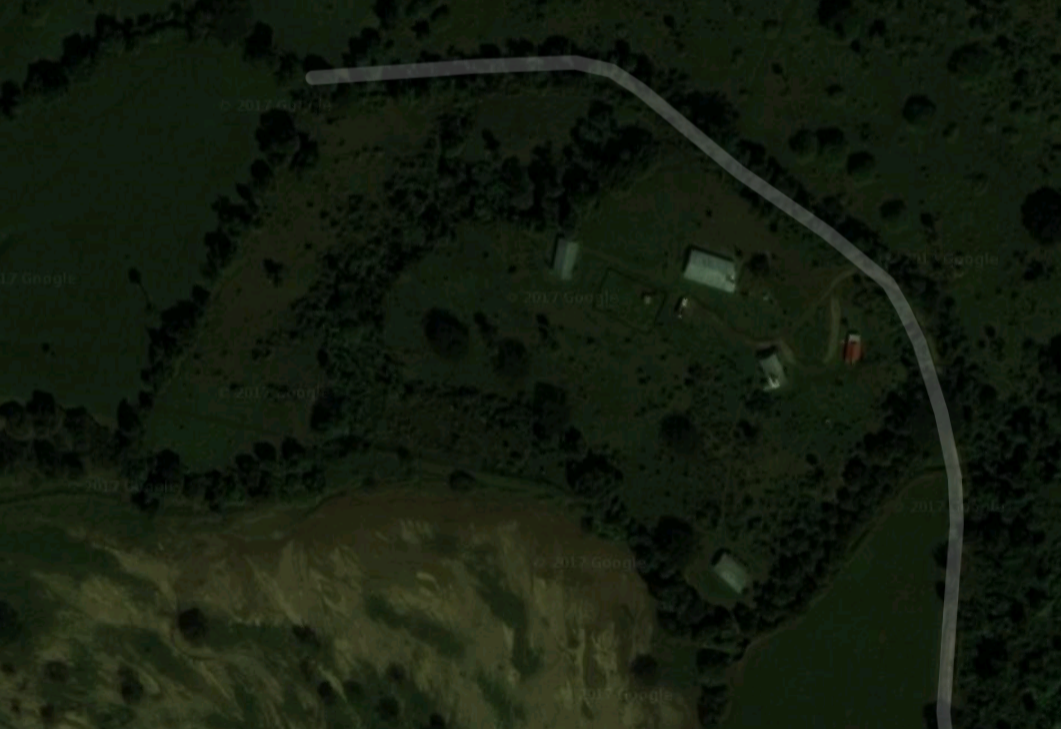 Above: View of river and southern shelter.
Right: View of northern shelter
.
Above: Close up of sleeping shelters with hammocks set up.
Mode of transportation while in country. Great way to see the country side and wave to the Dominicans as you pass by.
View of the dining hall and grounds keeper house. To the left is the corner of the staff house.
Use your computer to view the grounds