how a new home makes a difference

pictures are worth a thousand words, so we will let them tell our story!
.

.
What appears to be a shed, is the house to be replaced
The floor was raised in the house to keep dry.
Look closely, the right side is where the original house stood. The foundation had to be poured above ground because of the high water level.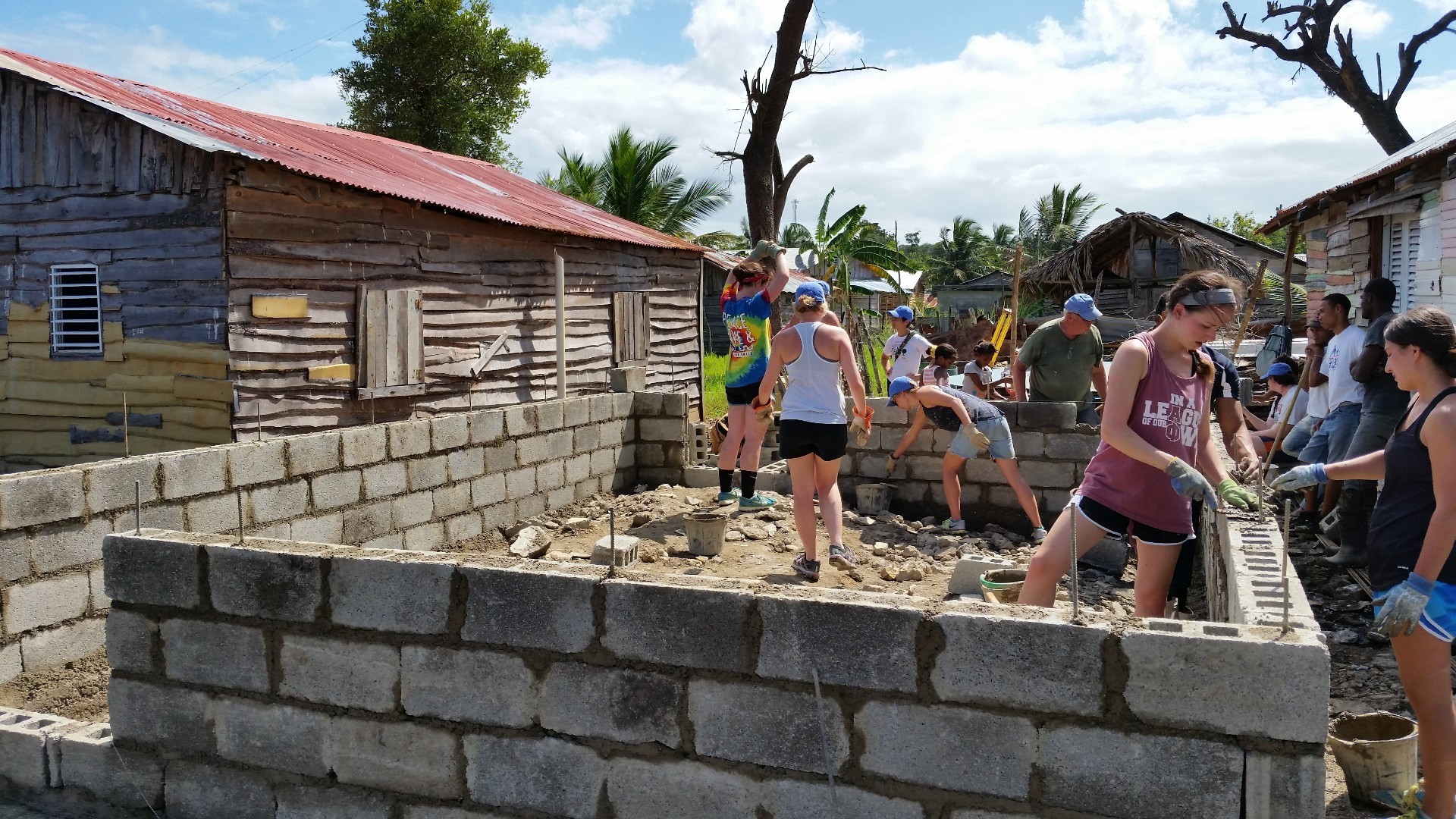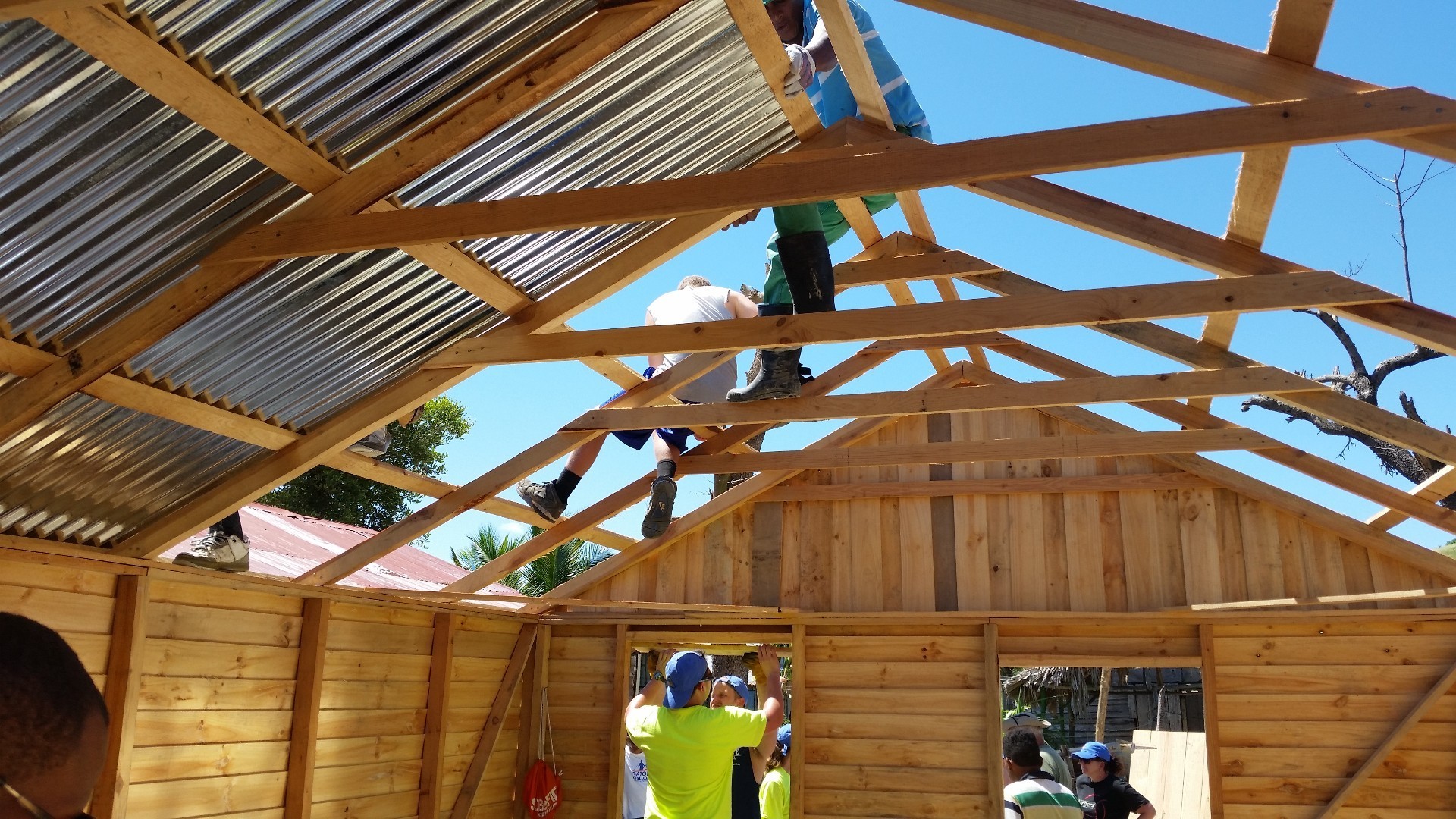 The concrete block walls are topped off, wood sides now go up next.
Wood siding going on, next step is the prebuilt roof trusses
With the trusses up, the zinc roof is put on. An inside view of the new house.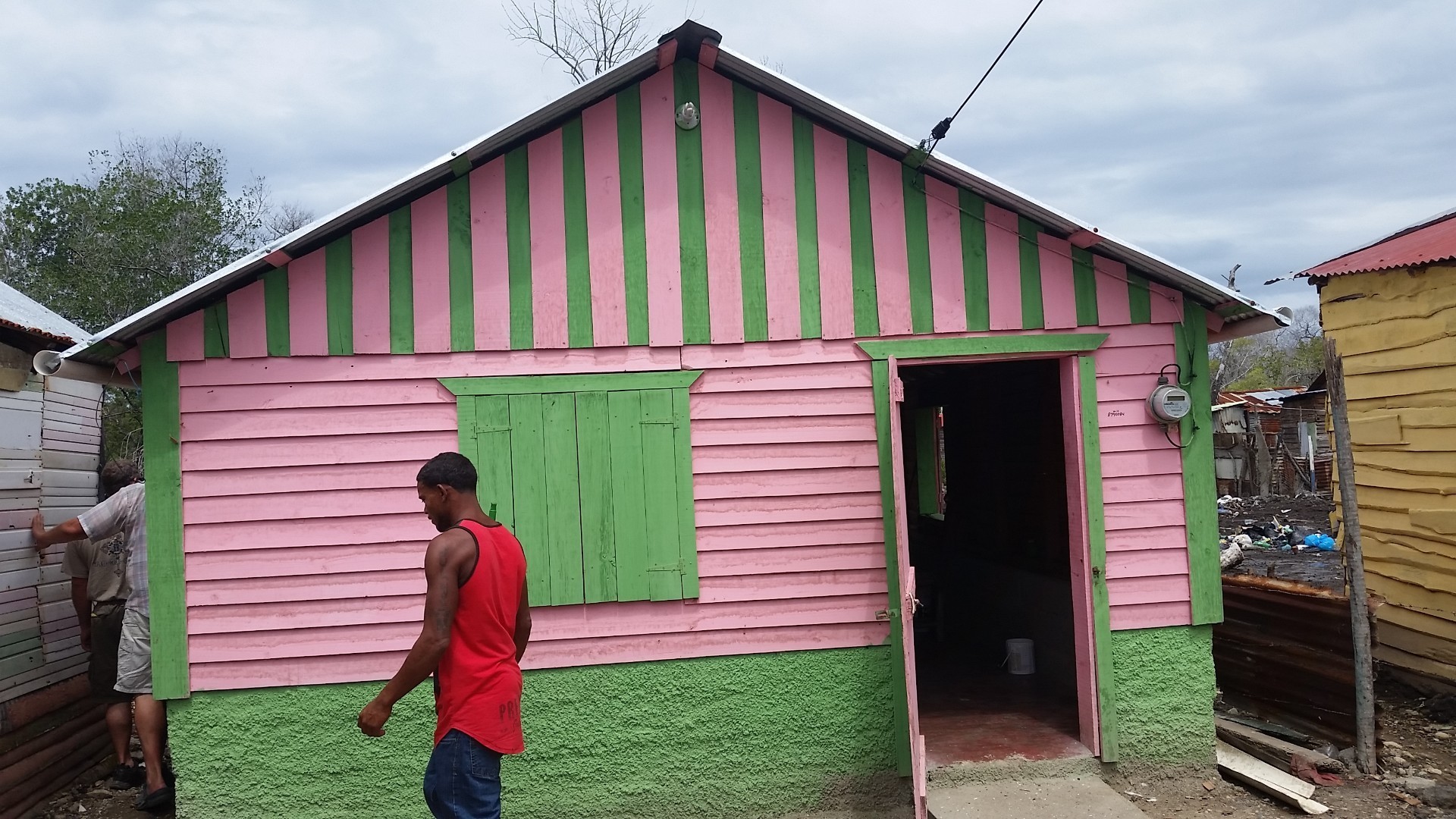 This happy crew finished what others had started... A true team effort. New homeowner on left.
Visited one year later, and what a surprise, very happy homeowner!!
Look familiar? Nothing goes to waste! What was his house is now a chicken coup.
Putting the gable ends on before the the zinc.
See more pictures of our construction sites on your computer. Many more with the children of the villages.